Over 25 years South East Asian Laboratory has been providing accredited chemical and microbiological analysis. We provide service offering the following analysis:
– Chemical Analysis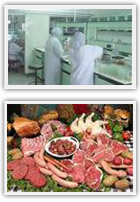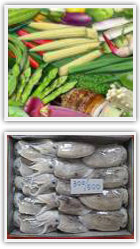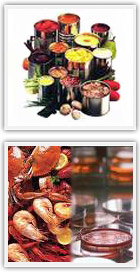 General / Method
Acid Value
AOAC
Acidity
AOAC
Alcohol
GC
Alfatoxin
AOAC/HPLC
Amino Acid Nitrogen
TISI
Amino Acid Profile
HPLC/Amino Acid  Analyzer
Ammonia
AOAC
Antibiotic
HPLC
Biotin
AOAC
Biotxin
LCMS/MS
Brix
AOAC/Refractometer
Bulk Density
Gravimetric
Caffeine
AOAC
Chloride
AOAC
Chloride Residue/Free Chlorine
APHA
Choline
Spectro
Choramphenical
AOAC/Elisa/LCMC
Coal
BS full test1016
COD
APHA
Collagen
HPLC /  Amino Acid  Analyzer
Cyanide
Distillation
Density
AOAC
Dextrose Equivalent
Titration
Dioxin/PCB
GC
DO
APHA
Ferrocyanate
Pyridine Pyrozolone
Free Fatty Acid
AOAC
3-MPCD
GC/MS
Fatty Acid Composition
GC
Filth
AOAC
Gluten
AACC
GMO
PCRS
Histamine
AOAC
Hydrogen  Sulfide
Iodometric Method
Indole
Spectro
Inositol
HPLC
Iodine Value
AOAC
L-Carnitine
HPLC
Ochratoxin
KIT
Omega3/6/9
GC
Organoleptic Assesment
AOAC
Oxolinic Acid
HPLC
Oxytetraxycline
HPLC
Pepsin
AOAC
Peroxide Value
AOAC
Pesticide Residue
GC
pH
AOAC
Polysorbate
HPLC
Sand/Silica
AOAC
Salt
AOAC
Saponification
AOAC
Soloble/Insoluble Dietary Fibre
AOAC
Specific Rotation
UPS /Polarimiter
Strach
AOAC
TVB-N
Conway
Tannin
AOAC
Total Solids
AOAC
Total Nitrogen
Kjeldhal Method
Urease Activity
AOAC
Uranium
ICP
Viscosity
Brookfield
Volatile Oil
Distillation
Water Activity
AOAC
Vitamin / Method
Vitamin A
HPLC
Vitamin B1
HPLC
Vitamin B2
HPLC
Vitamin B3
HPLC
Vitamin B5
HPLC
Vitamin B6
HPLC
Vitamin B12
HPLC
Vitamin D3
HPLC
Vitamin E
HPLC
Folate
HPLC
Nutrition Labeling (Thai)
Nutrition Labeling (USA)
Nutrition Labeling (Australia & New Zealand)
Nutrition Labeling (EU)
Nutrition Labeling (Canada)
Proximate&Nutrition labeling / Method
Energy/Moisture/Protein/Fat/Ash
AOAC
Saturated Fat/Trans Fat
AOAC
Cholesterol
AOAC
Sugar
AOAC
Total Dietary Fibre
AOAC
Vitamin A /B1/B2
HPLC
Vitamin C
Spectrophotometer
Sodium/Calcium/Iron
AOAC
Mineral&Heavy Metal / Method
Arsenic
AOAC
Calcium
AOAC
Chloride
AOAC
Iron
AOAC
Lead
AOAC
Mercury
AOAC
Phosphorous
AOAC/Spectrophotometer
Potassium
AOAC
Sodium
AOAC
Including;
Aluminium,Antimony,Barium,Bismuth,Chromium,Cobalt
Coppe r, Gold , Iodine , Manganese , Molybdenum,
Magnesium,Nickle,Palladium,Silver,Silicon,Selenium,
Strontium,Tin,Vanadium,Zinc
Food Additive / Method
Benzoic Acid
HPLC
BHA
HPLC
BHT
HPLC
EDTA
HPLC
Formic Acid
HPLC
Phosphate
Spectrophotometer
Propionic Acid
HPLC
Sorbic Acid
HPLC
Sulfurdioxide
AOAC
Sweetener
HPLC
Synthesis Colour
HPLC
Including ;
Borax,Formaldyhyde,Nitrite/Nitrate,MSG,Glutamic Acid,Salt,Saccharin
Physical Test / Method
%Pulp
Filtration
Appearence
Sensory
Particle Size
US Std Seive
Shelf Life
Sensory Test
– Microbiology Enumeration
Test Items / Method
Aciduric Spoilage Bacteria
APHA
Anaerobic Plate Count
APHA
Anaerobic Sulfide Reduction
BAM/APHA
Aerobic Plate Count
BAM/ISO/SMWW/USP/APHA
Aerobic Spore Builders
APHA
Bacillus cereus
BAM/APHA
Bacillus subtilis
Bergey's Manaul
Clostridium botulinum
BAM/APHA
Clostridium perfringens
BAM/APHA/ISO
Coagulase(+)Staphylococcus
BAM/APHA/ISO
Coliforms Group
BAM/APHA/ISO/SMWW
Enterobacteriaceae
BAM/APHA/ISO/ICMSF
Enterococci
APHA
Escherichia coli
BAM/APHA/ISO/SMWW
Fecal Coliforms
BAM/APHA/ISO/SMWW
Fecal Streptococcus
APHA
Flat  Sour Bacteria
APHA
Identification of Unknown Culture
Bergey's Manaul
Lactobacillus bulgaricus
APHA
Listeria monocytogenes
ISO
Listeria spp.
ISO
Listeria(Identification)
Test Kit
Mesophilic Aerobic Spore
APHA
Mesophilic Anaerobic Spore
APHA
Mesophilic Bacteria
APHA
Mesophilic Flat Sour Bacteria
APHA
Microscopic
Microscope
Pseudomonas aeruginosa
ISO/USP
Salmonella spp.
SMWW/BAM/APHA/ISO/USP
Shigella spp.
SMWW/BAM/APHA
Staphylococcus aureus
BAM/APHA/ISO
Staphylococci
BAM/APHA/ISO
Streptococcus
APHA
Sulfide Reducing Clostridium
APHA
Sterility Test
APHA/TISI
-Thermophilic Flat Sour Bacteria
APHA/TISI
-Thermophilic Aerobic Bacteria
APHA/TISI
-Thermophilic Anaerobic Bacteria
APHA/TISI
– Mesophilic Flat Sour Bacteria
APHA/TISI
– Mesophilic Aerobic Bacteria
APHA/TISI
– Mesophilic Anaerobic Bacteria
APHA/TISI
Sulfide Spoilage Bacteria
APHA
Thermophilic Flat Sour Bacteria
APHA
Thermophilic Aerobic Bacteria
APHA
Thermophilic Anaerobic Bacteria
APHA
Total Plate Count
USP/BAM/ISO/APHA/SMWW
Vibrio cholerae
BAM/APHA
Vibrio parahaemolyticus
BAM/APHA
Yeasts & Molds
APHA/ISO/BAM/USP
For more information and need to question (such as not found items that you desired) , please do not hesitated to contact us via phone number 02-939-1131-3 or email directly at contact us page.